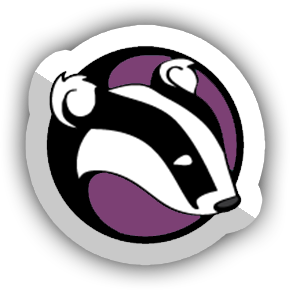 Badger
Convenient and Secure
guest registration with nametags.
Badger gives you an immediately available list of non-staff people currently in the building. Volunteer management staff can also cross-check Badger's list of visitors against their volunteer registration to easily capture their hours.
Conforms to
Security Standards
All name tags are dated, ensuring they cannot be re-used on a different day. With everyone wearing a dated badge, visitors who have not registered will be immediately identifiable.
Upon signing in, each badge is printed individually to avoid waste. At the end of the day, or when a visitor leaves, any number of visitors can be signed out with just two clicks of the mouse (or taps on a screen).
Simple, Responsive
Designed with simplicity and ease-of-use in mind for the best user experience. Layout is responsive for a seamless transition to tablets and phones.
Secure
In addition to being attractive and clearly legible, our date-stamped badges are more secure than handwritten nametags and cannot be counterfeited.
Convenient
Automatically registers visitors into a searchable database organized by date. This can be integrated with your own database to enforce unique sign-ins.
Customizable
Ability to personalize badges with avatars adds a fun factor and promotes team identities.
Foxfeather Software © 2021